Cette semaine, une bonne partie de l'équipe s'est rendue à Edimbourg pour participer activement à ECPA 2017!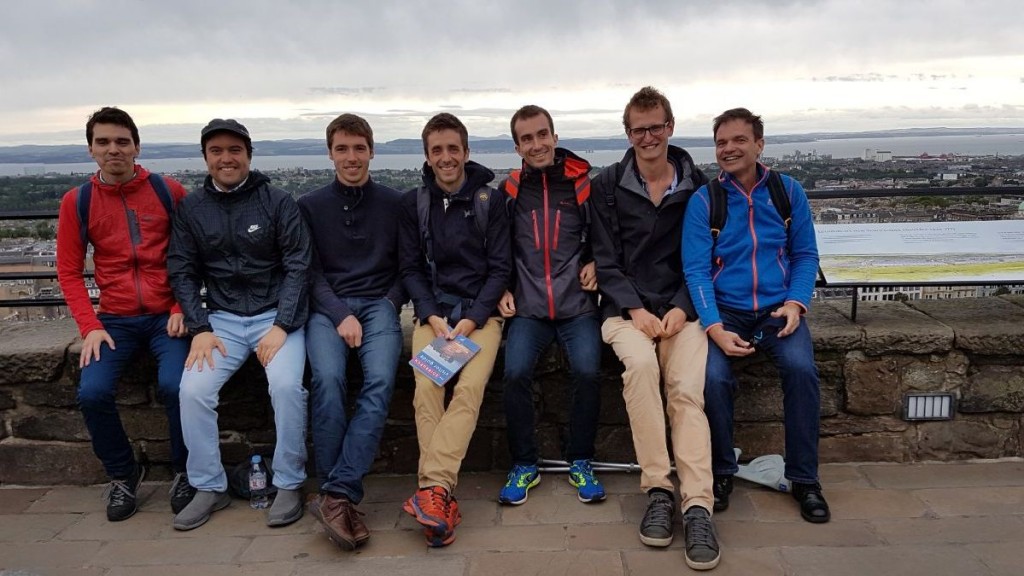 Tous ont présentés leurs papiers sur l'Agriculture de Précision, et plus précisément, de gauche à droite sur la photo:
Assessment of an empirical spatio-temporal model of the grapevine phenology at the within-field scale N Verdugo-Vásquez, C Acevedo-Opazo, H Valdés-Gómez, I García de Cortázar-Atauri, B Tisseyre
Using ancillary yield data to improve sampling and grape yield estimation of the current season M Araya-Alman, C Acevedo-Opazo, S Guillaume, H Valde´s-Gomez, N Verdugo-Vasquez, Y Moreno, B Tisseyre
Potential of freely available remote sensing visible images to support growers in delineating within field zones – T Crestey, L Pichon, B Tisseyre
A systemic approach to identify relevant information provided by UAV in precision viticulture L Pichon, G Besqueut, B Tisseyre
Mapping properties of an asynchronous crop: the example of time interval between flowering and maturity of banana J Lamour, O Naud, M Léchaudel, B Tisseyre
Simulating yield datasets : an opportunity to improve data filtering algorithms C Leroux, H Jones, A Clenet, B Dreux, M Becu, B Tisseyre
How significantly different are your within field zones? B Tisseyre, C Leroux
Bravo à tous!