DANONE IS/IT – IS Manager for Purchasing (Manage Sourcing, Direct Procurement)
Date: 16 avr. 2018
Situation géographique: Saint-Ouen, 75, FR
Entreprise: DANONE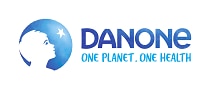 FRS – Danone Place Paris , filiale de Danone, cherche DAN'IS – IS Manager for Purchasing (Manage Sourcing, Direct Procurement)  en France (FR) à  Saint-Ouen
Danone is an international company present on all continents. The group holds top positions in healthy food through four businesses: Fresh Dairy Products, Early Life Nutrition, Waters, and Medical Nutrition. Its mission is to bring health through food to as many people as possible.
Danone has over 190 production plants and around 104,000 employees. In 2013, the company generated sales of over €21 billion, with more than 60% in emerging countries.
DANONE's IS/IT organization is looking for a new Information Systems Manager in Manage Sourcing – Direct Procurement team in charge of the applications dedicated to the performance of the purchasing and direct procurement processes inside Danone.
The position is based in St-Ouen.
The scope supported by the team is worldwide; it requires some missions on site / abroad for short or longer period of time.
You will join a dynamic team of 20 members who contributes to the transformation of business processes and organization. Within this team, you will be involved in many kind of missions: process optimization, study, project, deployment of Danone IS/IT Standard, stabilization, support, extension of CORE model, animation.
We are constantly increasing our perimeter deploying new companies, and improving our existing tools and methodology.
You are motivated to work in an international environment, inside a large team specialized on sourcing and procurement topics? Take up the challenge!
MISSION
Your will integrate the stream Procurement Direct which covers the following process:
Collaborative Supply Chain – Suppliers & Procurement interaction,
Raws and Packs procurement execution – from MRP to Invoice management,
Upstream supply chain optimization – forecast management.
Your mission will be :
to provide support to purchasing business operating on IS solutions
to contribute to the deployment of our systems in Danone Worldwide Divisions
to enrich the Core Model of our systems in permanent alignment with the transformation of the business
In terms of solutions, we operate mainly under ECC6 (SAP) for the procurement process, Supplier Connect platform (Viewlocity) to ease factories replenishment process.
Danone is thoroughly reviewing its processes and organization. This context of strong investment leads to a dynamic reality in the Sourcing Area with a strong variety of demands. You will get capacity to develop your skills in a large way.
PROFILE
Your appetite for such diversity and your openness are key elements to feel confident in taking this position. Professionalism in operating daily activity is essential. You know how to translate business requirements into IT action plan and solutions.
In term of method, you should be familiar with project methodology, animation of issue list, formalization of your work.
In term of process, you should have experience around the purchasing area (sourcing, contract, procurement).
Functional and technical skills needed :
3 years' experience minimum
Functional skills Source to pay process knowledge
IS background / Good knowledge of SAP-R/3-MM module
In addition you demonstrate following personal abilities :
Fluent French & English
Ability to work in international environment
Good relationship skills: customer oriented, team spirit
Leadership in transversal situations, non-hierarchical management skills
Ability to manage complexity
Creativity
Ability to manage projects by respecting planning and budget
With our global presence, brands and business within our mission « bringing health through food to as many people as possible » we believe that people growth is a key asset to reach a sustainable business performance. Take this opportunity to GROW together!
For more information about Danone, please visit danone.com.
We have something special inside, do you?
101252 .Experience: Professionnels expérimentés